Changing the PM8 registration.
PM8: All versions
Your registration information contains the license details for design modules, features, users etc.
Registration information is changed when you purchase additional features or users, and also when you renew support and maintenance.
You must be logged in as the admin user
From the Setup and Admin menu, choose Change registration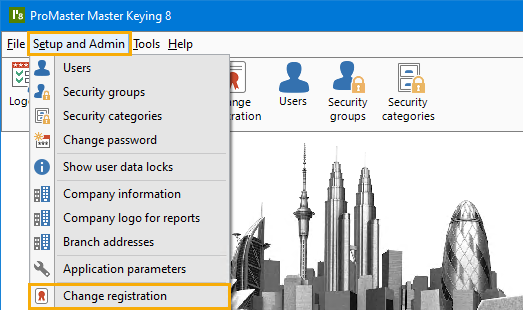 The Current registration tab shows details of the registration currently being used by the database.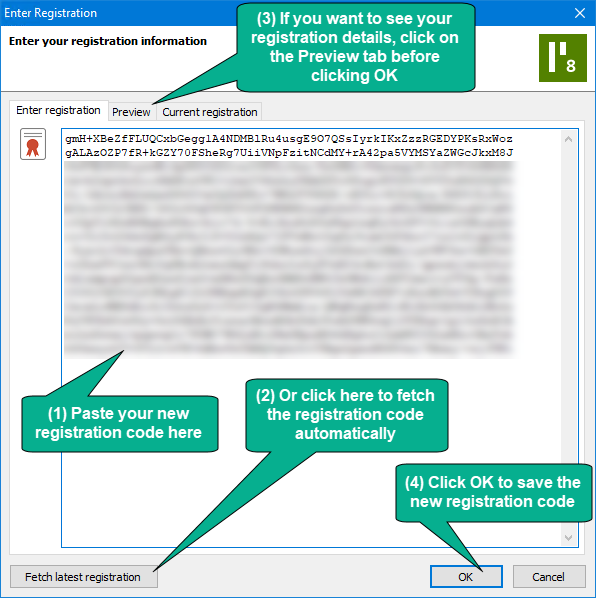 Paste your new registration into the Enter registration tab.
Instead of receiving your registration from us and pasting it into PM8, you can click the button Fetch latest registration to retrieve your registration from the WH Software servers. The registration will be put in the Enter registration area for you. Your installation will be validated as part of the process and if the validation cannot be completed then your registration will not be returned.
After pasting your new registration, the Preview tab is available to see the contents of the new license. It will indicate the changes to the new license from your previous one.
Click OK to save.